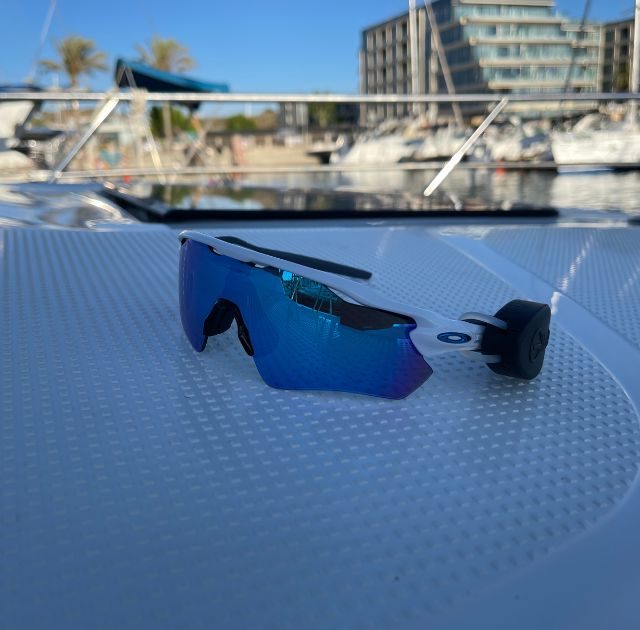 About Gfloat
Your Solution for Glasses Safety in Water Activities. G-float was born out of a passion to liberate sea lovers from the constant worry of losing their glasses during water activities. Like many great inventions, G-float emerged from personal pain after losing two expensive pairs of glasses during a family outing at sea. In a fleeting moment of inattention, those beloved glasses slipped off and vanished forever into the depths. Determined to find a solution, G-float was created. Crafted from a special material with exceptional buoyancy, G-float has gained global recognition among paddlers worldwide. We take pride in our humble beginnings, now transformed into a sought-after global brand. At G-float, we believe in simplicity. That's why we've designed our product to be effortlessly installed on your glasses, providing a secure fit without compromising comfort. Its discreet profile ensures that you won't even notice it while wearing your glasses, yet it stands out prominently in the water when needed. G-float is tailored for all glasses wearers who have a love for the sea, especially those who require prescription glasses. Whether you're a passionate paddler, a boat or kayak enthusiast, a boat owner, or a family with a private pool, G-float is your answer. It guarantees peace of mind, protecting you from both worry and financial loss, allowing you to fully immerse yourself in your favorite water activities. Our clientele includes water sports clubs, sailing and rowing schools, sea product shops, excursion providers, swimming clubs, therapeutic pools, camping sites, and various brands of watercraft. G-float has become an essential companion for all these ventures. As a family business, we prioritize professionalism, creativity, and fairness in every aspect of our operations. We foster long-term relationships with our customers, valuing their feedback and suggestions to continuously enhance our products. Our brand is synonymous with exceptional quality, and we constantly strive to expand our range of high-quality offerings. Join us on this journey, and we are confident that you will fall in love with G-float, just as we have. Let us grant you the freedom to enjoy your water activities without the fear of losing your glasses.
Make Your Glasses FLOAT
Our highly professional team and the advanced manufacturing system we operate are what define us as a leading company, striving to bring about a worldwide change – helping people stay healthy and enjoy themselves in marine activity, either when spending time with loved ones or pursuing water sports. Since G-Float was launched onto the market, more and more people are making sure to have it with them in the water. This is precisely what our efforts are focused on – to prevent the distress caused by loss of glasses in the water, and make G-Float much more than just a useful product rather, something that contributes to people's.
1
Thread the rubber bands, one after the other, as depicted in the illustration
2
ensure that the float is securely positioned as close as possible to the lens
3
In the event of especially thin temples, twist the rubber band around the temple.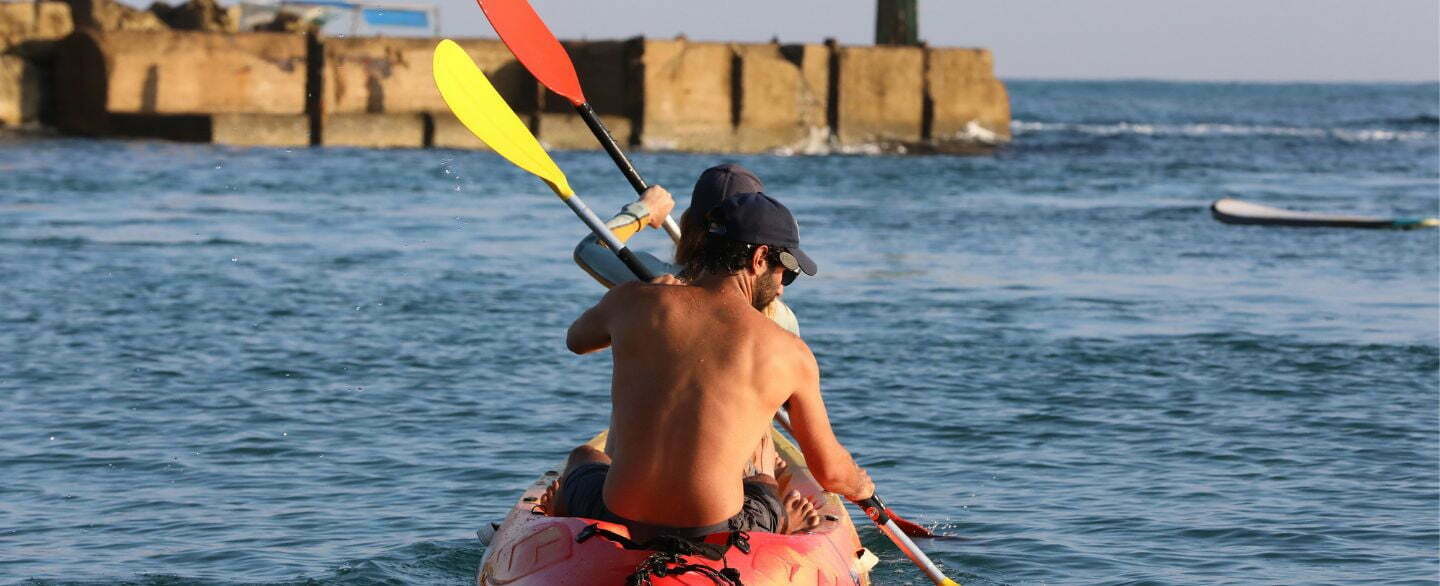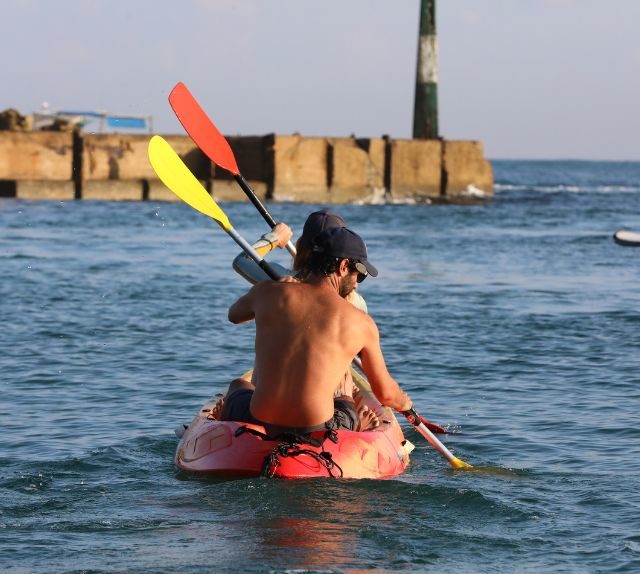 What Our Happy Customers Have to Say
Lynsey - Scotland We love the product and everyone we take out on lessons prefer the float to the bands that keep your glasses attached to your head because they know their glasses are safer if they float.
United States The G Float floating buoy is great!!!!! I have a heavy pair of Sailing Sunglasses that fell off my face when I lost my balance. G Float kept my sunglasses afloat while I was busy getting back on my paddleboard.
Sondre Andersen - Norway We in SUP Vikings use gfloat when we are on SUP excursions. Then we can focus on enjoying the trip and not worry about our expensive sunglasses :) - Super durable and easy to use !
Janelle Woodruff - U.S.A I was worried that this would always be annoying to the peripheral vision, but it is barely noticeable. Also lightweight so my sunglasses don't feel lopsided
Q.B. United States " I found these babies. It is lightweight and I forgot I was wearing it. Used it all day on the boat, when paddle boarding and when floating in the water." Read more on Amazon...
Emuna - ISRAEL Cool product, I need sunglasses most of the time and it's a perfect solution when I'm at the lake with friends.
Nikos Crete I'm at sea all day in my tourist boat. I see a lot of people lose their glasses during a cruise, it's a great product for them and for me.
B - U.S.A We are a lake family and my son who is under 2 has baby glasses. Even though he has the strap, he will throw them from time to time, and has even done so right from the boat. We got this float device in orange and it has made all the difference!!!
Nikki - Canada OMG it saved me 3 times from losing my favorite sunglasses. What I love most about this product is you can wear it with your favorite sunglasses OR your regular eyeglasses.
Costa - Israel I need sunglasses in the sun and it's a perfect product for me when I paddle. Thanks
rita canas - U.S.A Sunglasses really do float! Great product! It really saves your glasses from sinking!
Devon - U.S.A As an avid paddleboarder, and a glasses wearer – G FLOAT has saved me plenty of times while practicing new tricks. You can definitely trust on this brand and product!!
C. Ozols - U.S.A Perfect! No more worries about my prescription sunglasses going to the bottom of the lake!
Lydia - UK They are awesome thank you so much. I have given details to everyone I know who could benefit from them!
United States This is great!! I bought it so I can wear my prescription glasses while paddleboarding. I haven't fallen off my board yet but I know if it when I do, my glasses will float. Read more on Amazon...
Mariana - Spain We are getting ready for our new adventure and we try this invention and it's amazing I will not lose more sunglasses, thank you
Deborah - United States Great product! All the around the head ones were very uncomfortable and cumbersome. This fits on my glasses without interfering with anything. Totally worth it.
Ben - UK No longer having to worry about losing my sunglasses in the sea.
United States No strings hanging on the back of my head getting in the way of my life jacket when I went kayaking the other day.
A VERY Satisfied customer. The floating bouy is durable, easy to fit on large and thin frame glasses, and easy to spot on the water I highly recommend the G Float Floating buoy for any watersport activity. Read more on Amazon...
kendra - U.S.A Love our gfloats!! I ordered 5 and they were so worth it. The ocean waves would take our glasses off but we always found them thanks to G Float!!! Read more on Amazon...
Amanda - U.S.A These are wonderful! We've lost sunglasses in the lake more time than I want to admit. These are perfect! Light and not cumbersome at all! Don't even notice it!
Matthew - U.S.A It's awesome. it is easy to install, doesn't slip and you can barely feel that it is even there. VERY cool device. well worth the price!
Juan Carlos-U.S.A I'm done with the inconvenience of something touching my neck. Amazon Feedback
Sunfun - U.S.A Much easier to take off this float than around the neck styles. Like this float so much that I'll be ordering more so we never again have a very expensive pair of prescription glasses laying somewhere on the bottom of the lake!!
JG They float and I don't have extra crap hanging around my neck outdoors!!
Claudia-U.S.A It works as described, I like it better than the ones that go around your neck.
Product Warranty
Our commitment to our customers While we maintain a meticulous quality control procedure, should any fault be found in our product, will be happy to hear about it and replace it with a new product.
Written Patent
Copyright and patents: To ensure the best possible products for our customers, our company consistently acts to protect our ideas and products with trademarks, designs and patents. Luzzatto & Luzzatto Patent Attorneys was chosen by us to protect our rights and deal with any event of violation.
Social Responsibility
Humane and social responsibility This product is manufactured in a process that does not include hazardous substances, executed by employees who like their jobs under respectable work conditions and who are not exploited in any manner whatsoever.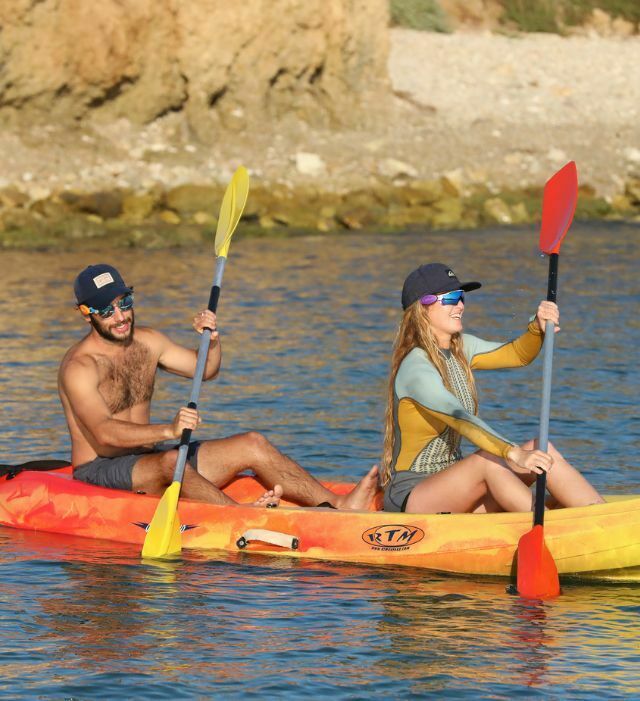 Be A Partner
Contact Us To Become An Official Distributer Today!