AboutGfloat
Losing glasses during a marine activity is a very common phenomenon that causes financial damage and causes mental anguish. G-float was developed to keep the glasses and prevent them from sinking to the bottom and being lost forever. The float is made of the highest quality materials, is small and light weight and is practically not felt on the face. G-float is very simple to mount on glasses and is suitable for most types of glasses, sunglasses or optical glasses.

Quick Deliveries
Secure Payment
Product Warranty
Written Patent
What Our Happy Customers Have to Say
Lynsey - Scotland We love the product and everyone we take out on lessons prefer the float to the bands that keep your glasses attached to your head because they know their glasses are safer if they float.
USA - Satisfied customer The G Float floating buoy is great!!!!! I have a heavy pair of Sailing Sunglasses that fell off my face when I lost my balance. G Float kept my sunglasses afloat while I was busy getting back on my paddleboard.
Sondre Andersen - Norway We in SUP Vikings use gfloat when we are on SUP excursions. Then we can focus on enjoying the trip and not worry about our expensive sunglasses :) - Super durable and easy to use !
Janelle Woodruff - USA I was worried that this would always be annoying to the peripheral vision, but it is barely noticeable. Also lightweight so my sunglasses don't feel lopsided
Q.B - U.S.A " I found these babies. It is lightweight and I forgot I was wearing it. Used it all day on the boat, when paddle boarding and when floating in the water." Read more on Amazon...
Emuna - ISRAEL Cool product, I need sunglasses most of the time and it's a perfect solution when I'm at the lake with friends.
Nikos - Crete Island I'm at sea all day in my tourist boat. I see a lot of people lose their glasses during a cruise, it's a great product for them and for me.
USA - Satisfied customer My son who is under 2 has baby glasses. Even though he has the strap, he will throw them from time to time, and has even done so right from the boat. We got this float device in orange and it has made all the difference!!!
Nikki - Canada OMG it saved me 3 times from losing my favorite sunglasses. What I love most about this product is you can wear it with your favorite sunglasses OR your regular eyeglasses.
Costa - Israel I need sunglasses in the sun and it's a perfect product for me when I paddle. Thanks
Rita canas - U.S.A Sunglasses really do float! Great product! It really saves your glasses from sinking!
Devon - U.S.A As an avid paddleboarder, and a glasses wearer – G FLOAT has saved me plenty of times while practicing new tricks. You can definitely trust on this brand and product!!
C. Ozols - U.S.A Perfect! No more worries about my prescription sunglasses going to the bottom of the lake!
Lydia - UK They are awesome thank you so much. I have given details to everyone I know who could benefit from them!
U.S.A This is great!! I bought it so I can wear my prescription glasses while paddleboarding. I haven't fallen off my board yet but I know if it when I do, my glasses will float. Read more on Amazon...
Mariana - Spain We are getting ready for our new adventure and we try this invention and it's amazing I will not lose more sunglasses, thank you
Deborah - U.S.A Great product! All the around the head ones were very uncomfortable and cumbersome. This fits on my glasses without interfering with anything. Totally worth it.
Ben - UK No longer having to worry about losing my sunglasses in the sea.
U.S.A No strings hanging on the back of my head getting in the way of my life jacket when I went kayaking the other day.
A VERY Satisfied customer. The floating bouy is durable, easy to fit on large and thin frame glasses, and easy to spot on the water I highly recommend the G Float Floating buoy for any watersport activity. Read more on Amazon...
kendra - U.S.A Love our gfloats!! I ordered 5 and they were so worth it. The ocean waves would take our glasses off but we always found them thanks to G Float!!! Read more on Amazon...
Amanda - U.S.A These are wonderful! We've lost sunglasses in the lake more time than I want to admit. These are perfect! Light and not cumbersome at all! Don't even notice it!
Matthew - U.S.A It's awesome. it is easy to install, doesn't slip and you can barely feel that it is even there. VERY cool device. well worth the price!
Juan Carlos - U.S.A I'm done with the inconvenience of something touching my neck. Amazon Feedback
Sunfun - U.S.A Much easier to take off this float than around the neck styles. Like this float so much that I'll be ordering more so we never again have a very expensive pair of prescription glasses laying somewhere on the bottom of the lake!!
JG They float and I don't have extra crap hanging around my neck outdoors!!
Claudia - U.S.A It works as described, I like it better than the ones that go around your neck.
Dennis - U.S.A I bought two thinking one would not be enough. One worked fine. Easy on and off if needed. Not uncomfortable on side of head - not even noticeable. No idea on longevity yet.
Emma - Canada I love my float for glasses! It's been a game-changer for my beach trips. I can now enjoy the water without worrying about losing my expensive sunglasses. It provides such peace of mind!"
Jackson - Canada I can't believe I didn't get a retainer clip sooner! It's such a convenient way to keep my glasses secure. I no longer have to worry about them falling off when I'm boating or enjoying water activities."
Oliver - England The G-float is a lifesaver! It adds a layer of protection to my glasses and keeps them floating if they accidentally fall into the water. It's a small investment for the peace of mind it provides
filmmaker - Santa Monica CA The G Float is as well designed, if not better, than the several other floats I've used.
Sherri Z - U.S.A I picked these up for my girls float day. These slip onto the side of the glasses, and you cannot even feel it is there. And it absolutely keeps the glasses floating!
Herman - Ibiza A lot of customers would lose their glasses during our trips and now it's great with Gfloat to see that they feel free.
Marcus - Germany G float are incredibly lightweight and effortlessly attach to your glasses. They refrain from causing any discomfort while wearing glasses, and keeping them afloat on water.
Mary S - U.S.A I love these floaters. I wear prescription sunglasses and worry I might lose them when out on the lake in a speedboat. But after using these, I'm confident all will be well when hitting rough water.
guille - U.S.A These floater for glasses are amazing. I'm always afraid my son will lose his glasses in the pool, it has happened before, but now with these floaters I can relax. They fit perfect. Great product.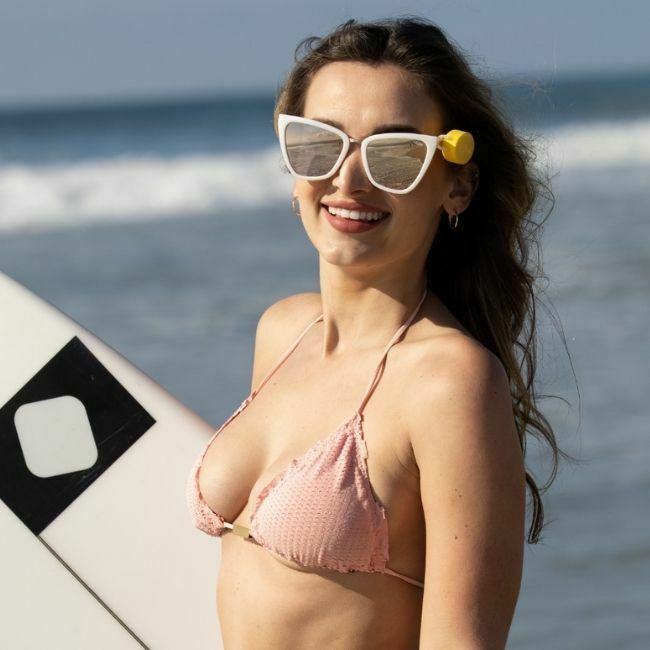 Our Values
Usefulness

We believe in adding significant value to humanity through products that make life easier and thus in fact they also affect the feeling of happiness.

Social Responsibility

Humane and social responsibility This product is manufactured in a process that does not include hazardous substances, executed by employees who like their jobs under respectable work conditions and who are not exploited in any manner whatsoever.

Environmental Responsibility

At any moment glasses are lost and sink to the bottom of the sea and they are there for years. Together we will change this so that we can enjoy the spectacular and amazing nature that the sea gives us and the rest of the animals

Innovation

Innovation accompanies us in everything we do. In thinking about the products, the production process, the marketing and the relationship we cultivate with our business partners and customers.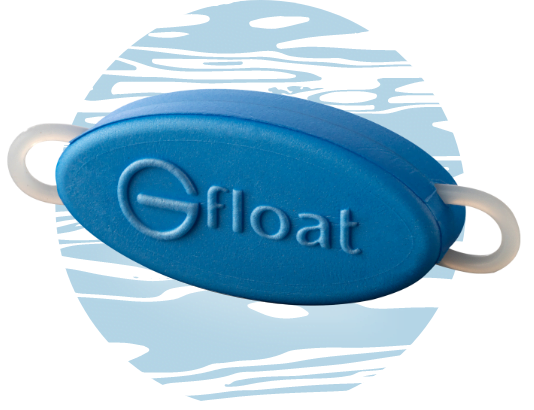 Open Heartedness Blue
Elevate your eyewear with the GFLOAT Eyeglass Float in calming blue—a reflection of inner peace. Beyond an accessory, it signifies trust and tranquility. This eyeglass float invites patience, justice, and truth. Embrace its positivity, optimism, and serenity. Make blue your style and mindset. Order the GFLOAT in blue for a tranquil and noble journey. 💙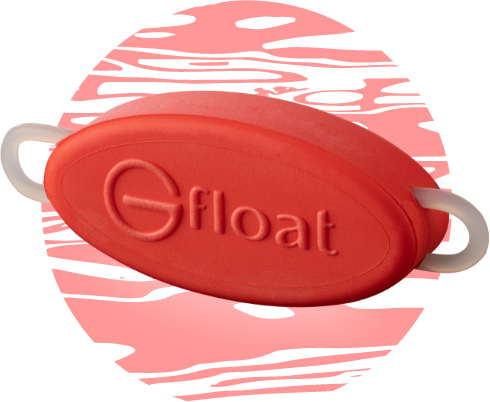 Passion Red
Boost your style with the GFLOAT in fiery red! It's more than eyewear; it's your symbol of determination, victory, and zest for life. Order yours now to infuse each day with passion. 🔥❤️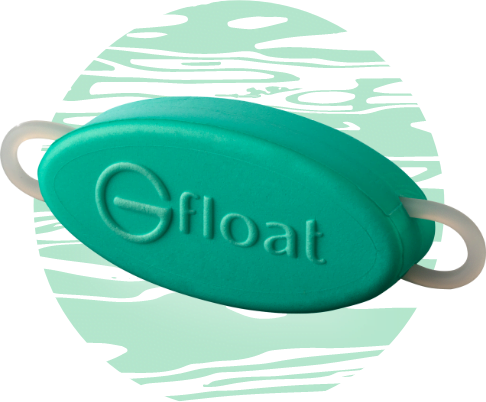 Harmony Green
Elevate your style with the GFLOAT in lush green—a tribute to your nature-loving spirit. It's more than eyewear; it's your connection to nature's vitality. Light green symbolizes joy and energy, while dark green inspires boldness. Embrace your bond with nature; make green your daily mantra. Order the GFLOAT for boundless vitality! 🌿💚
Optimistic Orange
Elevate your eyewear with the GFLOAT in vibrant orange—a symbol of hope and personal growth. It's more than an accessory; it's a catalyst for a vibrant, ambitious, and creative life. Embrace optimism and self-expression. Order now for daily growth and boundless creativity. 🧡🌟
A Pampering Pink
Elevate your eyewear with the GFLOAT in enchanting pink—a celebration of femininity and life's beauty. It embodies the blend of passionate red and pure white, symbolizing life's duality. Pink bridges earthly desires and spiritual growth, reminding you to savor simple pleasures while aspiring to greater things. Infuse your eyewear with pink's essence by ordering the GFLOAT in pink. Celebrate your true self every day. Click the link below to order. 💖🌸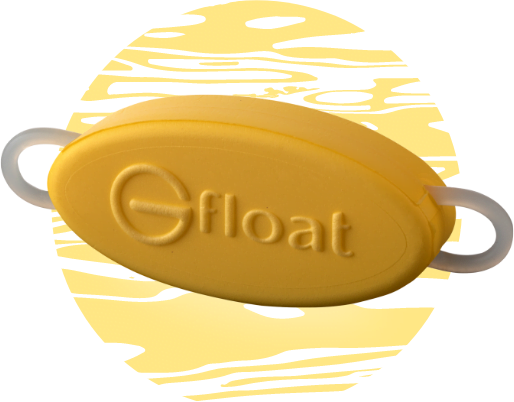 Happy Yellow
Elevate your eyewear with the GFLOAT in radiant yellow – a daily dose of wisdom, tolerance, and boundless happiness. It's a tangible manifestation of divine knowledge, inviting clarity and goodness into your life. Celebrate wealth in experiences and wisdom. Order the GFLOAT in yellow for a life filled with light, purpose, and joy. 💛☀️
Elegant Black
Elevate your eyewear with the GFLOAT in timeless black—a symbol of sophistication and resilience. It embodies your inner strength and elegance, signifying a life marked by understated power. This eyeglass float represents your commitment to a life of unyielding resolve. Order the GFLOAT Eyeglass Float in black for style, mystery, and strength. 🖤🌟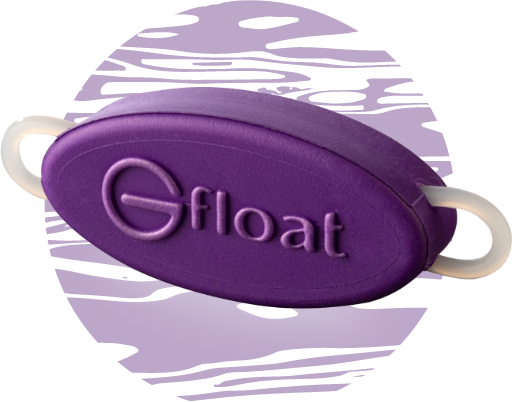 An Ideal Purple
Elevate your eyewear with the GFLOAT in majestic purple—a symbol of creativity, spirituality, and regal elegance. It embodies your artistic spirit and inner depth, encouraging a life filled with imagination and enlightenment. Order the GFLOAT Eyeglass Float in purple to infuse your daily style with creativity, spirituality, and regal elegance. 💜👑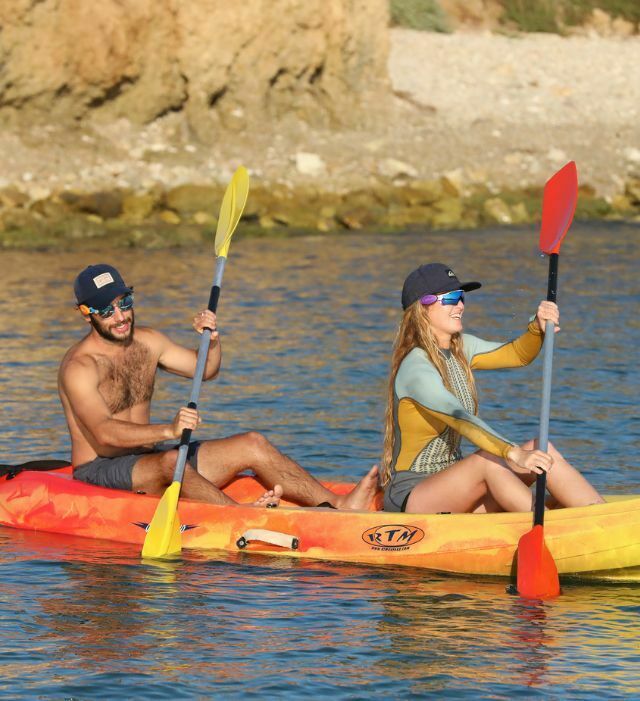 Be A Partner
Contact Us To Become An Official Distributer Today!